Artworks

by Sally Werner Edwards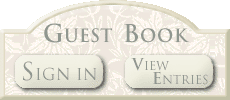 All artworks are creations of Sally Werner Edwards and are protected by copyright laws.  No item may be copied, altered, reproduced or used in any way without the express written permission of the creator.


Note:  After viewing enlargements of thumbnails click the Back Arrow on your browser to return to the thumbnail page.

An online payment option (Pay Pal) is available for your convenience.  If you choose this method simply find the artwork you want to purchase and select the "Purchase" link for that item.

For special orders or to receive more information about pricing, shipping, commissions, special assignmnets or other questions  please select the E-MAIL ME button to the left.

Art is a gift that comes from the heart and grows in value over the years.  When you think of gift-giving, give art.

Bosch Revisted

Original Paintings

Thesis Project on Hieronymous Bosch by

Sally Werner Edwards

Click on pictures above to view the artworks in that category.