Every Picture is Worth a Thousand Words

It has been said that every picture is worth a thousand words.  Whether this is true or not, it is true that most artists feel each work of art should speak for itself - no words necessary, at least from the artist.

  That being said, I thought it would be interesting to let you, the viewer(s) have an opportunity to collectively offer your two cents, words, etc. about this particular painting.  I will say, as a starter; this painting is part of a series I did after spending a summer in Mexico.

To offer your comments, please leave a message through the Guest Book sign in.  All constructive comments are appreciated.

Sally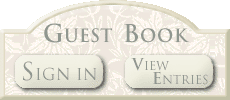 Or Add Your Comments Below